SHOCKWAVE ALLSTARS
It's NEVER too late to join the largest, most exciting, fastest growing, most organized, stable and affordable Allstar Cheerleading and Dance program in Montgomery County, Maryland - We've got a team for you! At Shockwave Allstars, we are dedicated to providing our cheerleaders and dancers with a challenging, fun and competitive allstar program in a positive and safe environment. We strive to create confident, motivated and teamwork-oriented cheerleaders and dancers with outstanding athletic ability, superior leadership skills, and the very best sportsmanship. Come check us out at our 13,000 square foot facility complete with 4 practice floors, 2 dance studios, pro/snack shop and parent lounge with free wifi!
SHOCKWAVE ALLSTARS SCHOOL'S OUT TUMBLE INSTRUCTION!

Tuesday, January 20 - 9:00am - 3:00pm. Everyone is welcome! This is a great opportunity to get some extra work on your tumbling skills! Daily drop-in rate - $50.00 (not including lunch). Lunch can be purchased for an additional $7 (pizza, drink, snack).
Everyone is welcome, so come be a part of the biggest, most organized and fun competitive allstar program in Montgomery County, Maryland.
Tryout information for the 2014-2015 Cheer and Dance Season is available! - Click the 2014-2015 Season tab above for team and tryout information. Shockwave Cheer and Dance Team Tryouts (team placement evaulations) are free and everyone makes a team. We have teams for all ages and skill levels. Come join our family!
If you missed tryouts, don't worry - it's not too late! Please call 301-424-2696 or email info@shockwaveallstars.com to schedule an individual tryout.
Check out the new and final design for next season's uniforms! Lots of BLING!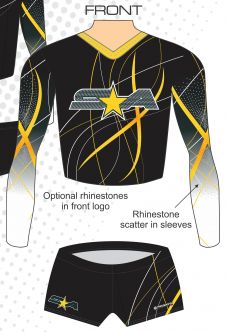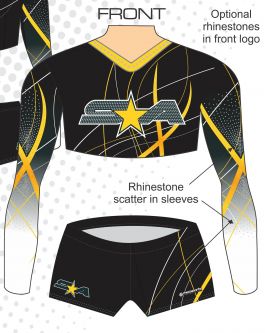 Some teams will have full tops and some will have cropped (with the option for full if preferred)
Are you ready to DANCE? Our dance studios are ready to rock! Check out our DANCE tab for important program information.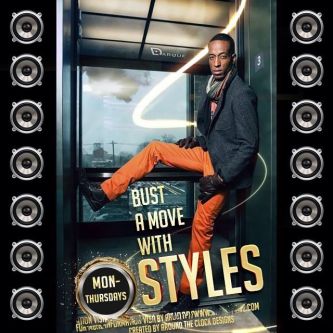 Check out our MINI Teams! - Calling all 5-8 year olds - We've got the teams for you! Learn about the basics of Allstar Cheerleading and tumbling while being a part of a real team. Tiny and Mini team athletes work with the very best on tumbling, jumps, motions and stunting. It's never too early to get started!
Located in Rockville, Maryland
20 Southlawn Court, Rockville, MD 20850
info@shockwaveallstars.com
301-424-2696 or 301-328-2230